Maria Gîlicel
– Violin –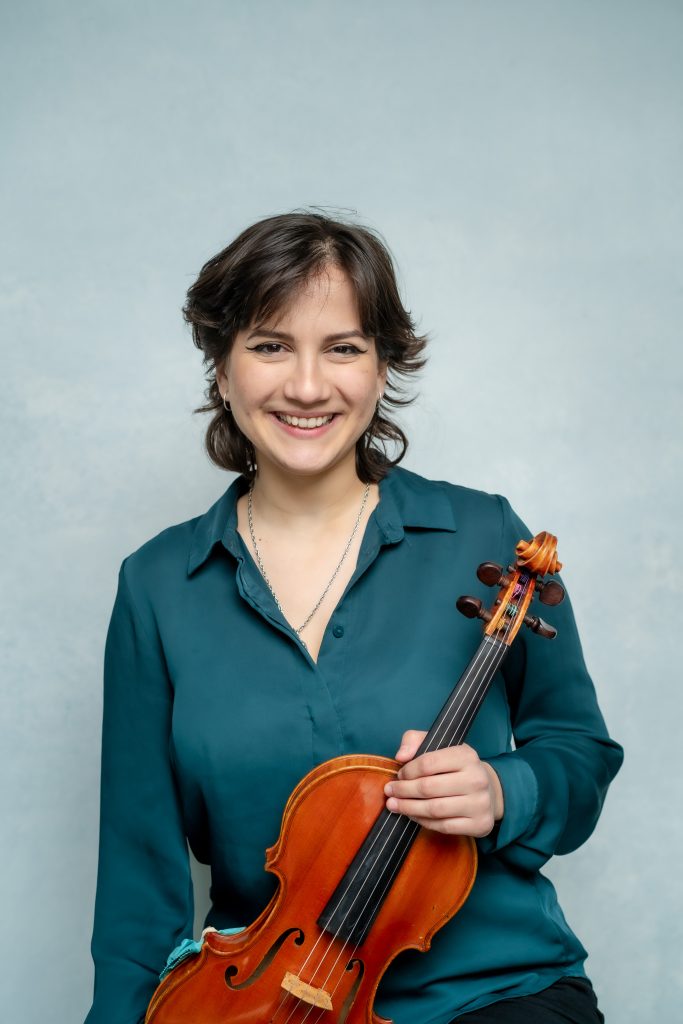 Romanian violinist Maria Gîlicel is an emerging performer recognized for her versatility and passion on stage. Maria has just obtained her Masters in Performance with Distinction and previously got her Bachelor of Music with Honours under Professor Maciej Rakowski at the Royal College of Music (London). She is currently taking her Artist Diploma degree at the RCM and is a Dasha Shenkman Scholar supported by the Albert Cooper Trust. She has performed as a soloist, chamber musician and orchestra member in various venues including Wigmore Hall, Royal Festival Hall, Buckingham Palace, St. John's Smith Square, the Romanian Cultural Institute of London, Museo Sartorio di Trieste (Italy) and the National Auditorium of Madrid (Spain); and has worked with many acclaimed musicians including Patricia Kopatchinskaja, Maxim Vengerov, Nicola Benedetti, Mats Zetterqvist, Christoph Richter, Pavel Fisher, Alina Ibragimova, Ani Schnarch, Itzakh Rashkovsky, Mariana Sîrbu and Mari Tampere-Bezrodny. She took part in the BBC Symphony Orchestra Pathway Scheme and went on tour with the Chamber Orchestra of Europe as part of their Academy. She is part of the Tillett Trust Young Artists Platform and was awarded the Royal Philharmonic Society Emily Anderson Prize for soloists. Future engagements include recitals with the Chloé Piano Trio and performances as part of the Netherlands Chamber Orchestra. Maria plays on a Giovanni Francesco Pressenda violin (Turin, 1843) and a James Tubbs bow kindly loaned from the Royal College of Music.



Jobine Siekman
– Cello –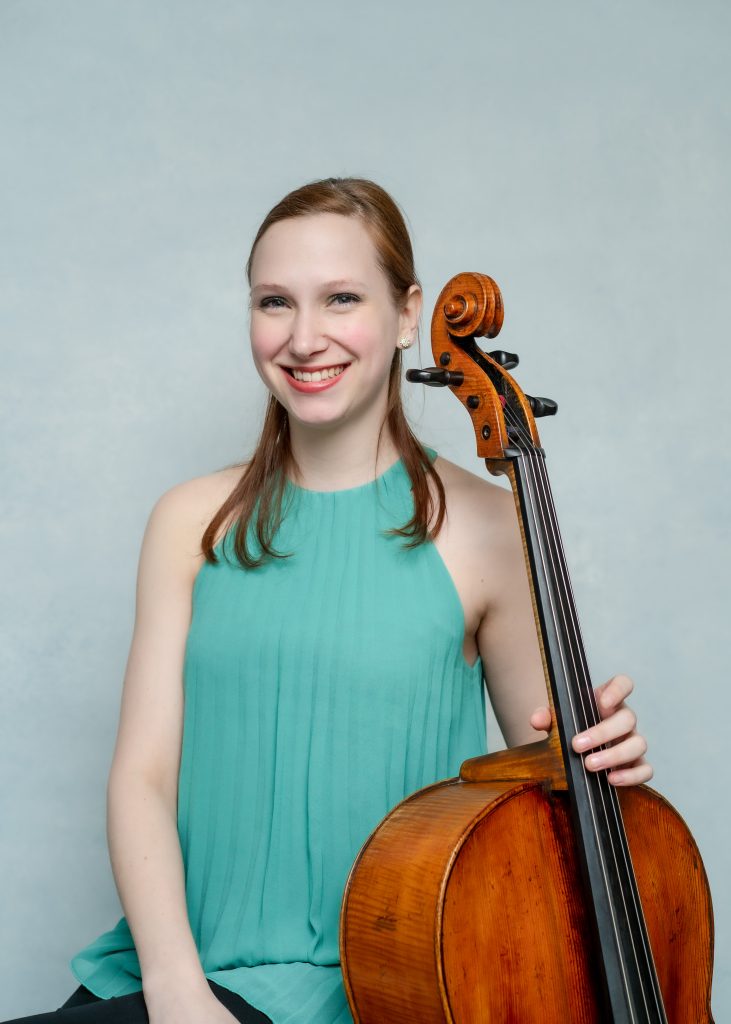 Dutch cellist Jobine Siekman is quickly building her career as an exceptional chamber musician and soloist. She has won prizes both as a soloist (National Cello Competition of Cellobiennale Amsterdam 2016) and with ensembles including the Alkyona Quartet and the Chloé Piano Trio. Last year she was awarded the Mills Williams Junior Fellowship supported by the Royal College of Music in London. Previously she completed a Bachelor degree there with professor Melissa Phelps and last July she obtained a Masters of Performance diploma with professor Richard Lester. She has performed solo Bach at Wigmore Hall and last October she appeared as soloist with the Simon Bolivar Orchestra in the cello concerto of Schumann. Jobine was awarded the Anna Shuttleworth Prize for her performance of Bach in the RCM cello competition (2016). Jobine is a passionate chamber musician and is a member of several successful ensembles like the Alkyona Quartet and the Volkmann Trio with whom she performs regularly in the UK and the Netherlands. She participated in masterclasses with Gary Hoffman, Johannes Goritzki, Frans Helmerson, Anner Bijlsma and Jean-Guihen Queyras. Jobine plays a Lefèbvre cello that she generously has on loan from the National Instrument Foundation.



George Todică
– Piano –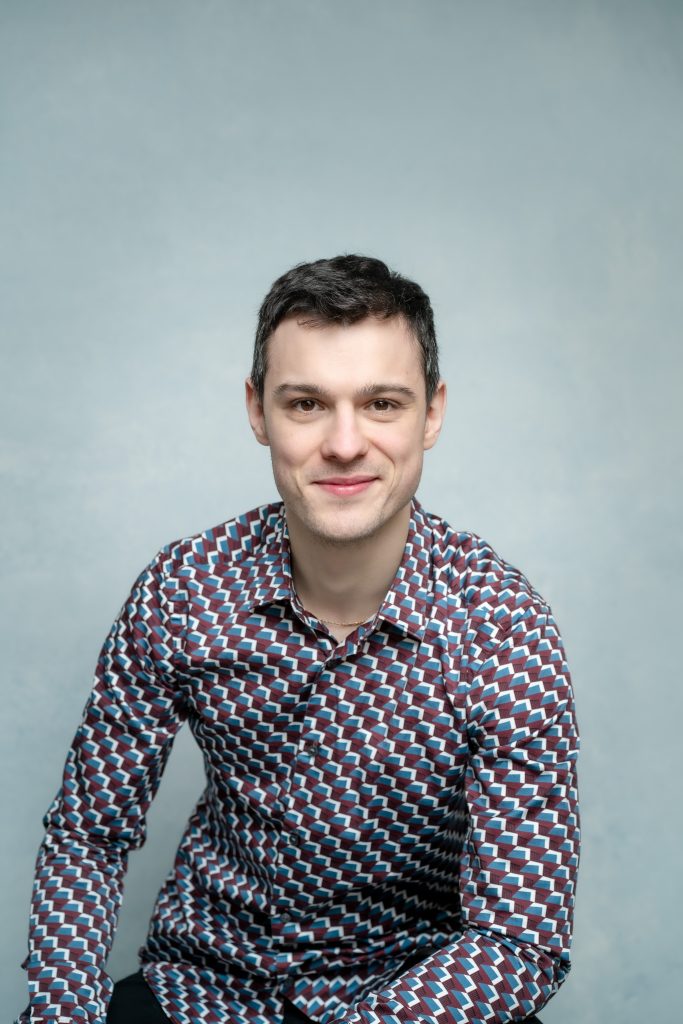 Romanian concert pianist George Todică completed an Artist Diploma degree from the Royal College of Music in 2019 studying with Norma Fisher, and a Masters of Music at the Royal Conservatoire of Scotland in 2017, studying with Norman Beedie and Jonathan Plowright. He a prize winner of over 20 international competitions, including first prizes at the Norah Sande Award in England, 'Stefano Marizza' Piano Competition in Italy, the Moray Piano Competition in Scotland, and 2nd prize at the International Piano Campus Competition in France and 3rd Prize at the International Piano Competition Istanbul 2020. George had his Wigmore Hall debut in October 2018 as a Tillett Trust Young Artist, and has been performing in halls such as the Mozarteum Concert Hall in Salzburg, Austria, the Dôme de Pontoise in France, RAH's Elgar Room, St. Martin-in-the-Fields, Buxton Festival and King's Lynn Festival. A keen chamber musician, George is regularly performing with soprano Charlotte Hoather, and with violinist Maria Gîlicel and cellist Jobine Siekman as part of the Chloe Piano Trio.