22nd to 24th June 2023 The Chloé Piano Trio presents the first edition of the Chloé Festival 2023: three exciting events of classical chamber music, poetry & talks centred around women composers & artists that take place at St. Alfege Church (22nd of June) & Christ Church East Greenwich (23rd & 24th of June).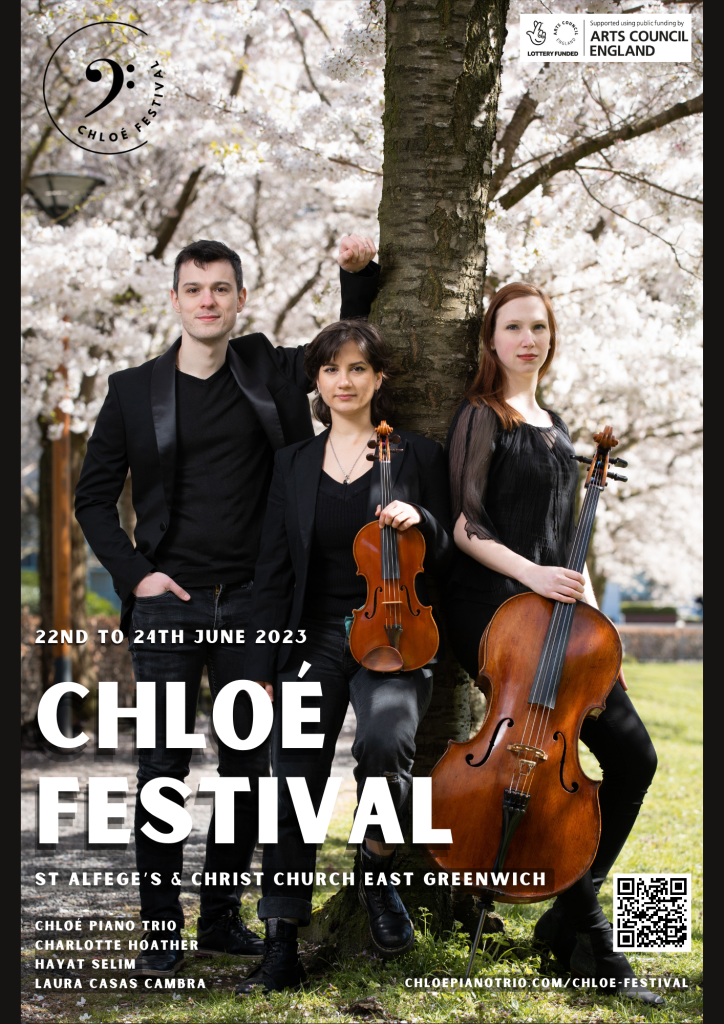 Festival programme
22nd June, 19:30 – Beyond the Shadow
Pianist and researcher Laura Casas Cambra will discuss women composers' experiences as well as the presence of other artists in their lives. Afterwards, the Chloé Piano Trio will perform works by Henriette Bosmans, Clara & Robert Schumann and Lili Boulanger.
23rd June, 19:30 – Growth & Rebirth
After opening with Cécile Chaminade's Piano Trio, soprano Charlotte Hoather will join the stage with songs by Alma Mahler, Florence Price, Lili Boulanger and Ben Moore, interwoven with poetry and readings by and about female artists. Then, the Chloé Piano Trio will perform works by Mélanie Bonis and Kelly-Marie Murphy.
24th June, 19:30 – Sparks for the Future
Opening performance of the Rebecca Clarke Piano Trio, after which composer and singer-songwriter Hayat Selim will join for a selection of songs and a Q&A session allowing the audience to get involved. Then, the Chloé Piano Trio will play a side-by-side performance with pupils of St Mary Magdalene's School pieces by Johanna Senfter, Elena Kats-Chernin and Sally Beamish. To finish, the School's choir will sing alongside all performers.
Featured Artists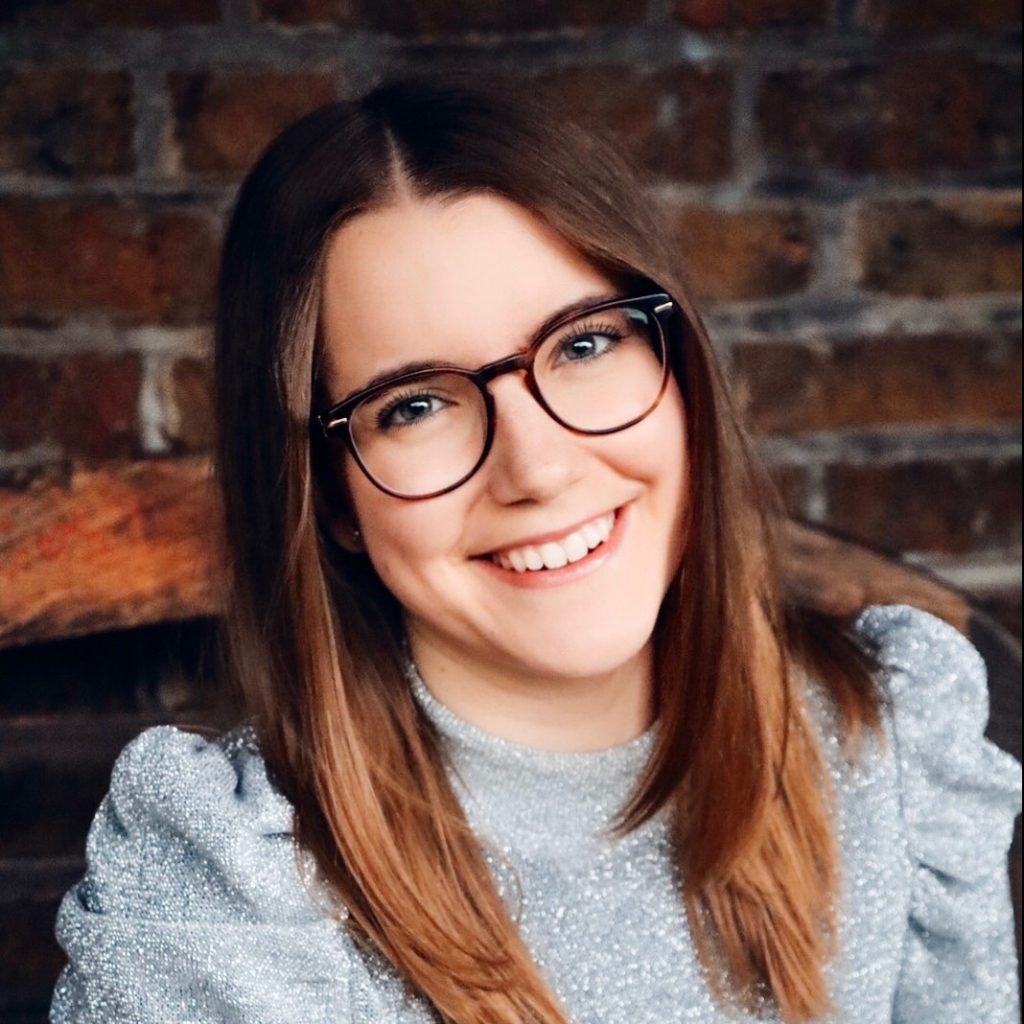 Laura Casas Cambra, pianist & researcher
As a performer and researcher, she is a PhD candidate at the Royal College of Music, aiming to introduce the public to lesser-known interwar women composers and their dormant works, by combining digital humanities methodologies, historical research, and practice-led approaches. She is grateful to be an RCM Studentship Holder and to have been awarded a Frank Bridge Trust grant to pursue this doctoral research. Passionate about chamber music, she is the co-founder of Duo Eunoia with violinist Inês Delgado, creating interactive performances where creativity, improvisation and connection with the audience are at the heart of it all. The duo has recently been awarded the Innovation Fund by Turning Point UK, and October 2022 marked their debut at Wigmore Hall's Wigmore Sessions. Alongside this, she is delighted to be engaged in community music projects with early-years, young people, people living with dementia, women survivors of human trafficking and in prisons; with organisations such as Pan Intercultural Arts, Wigmore Hall, Turtle Key Arts, and Liberty Choir UK.

•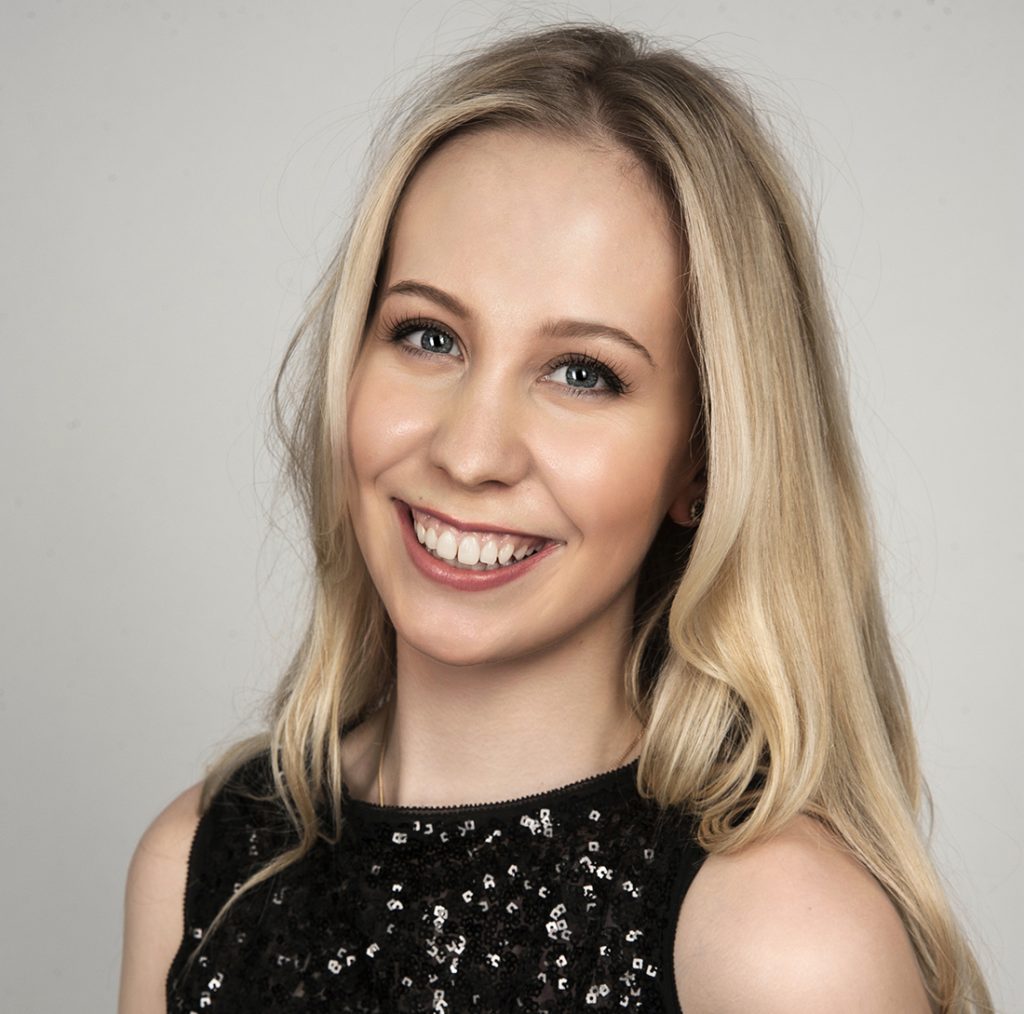 Charlotte Hoather, singer & narrator
Charlotte Hoather is a lyric coloratura soprano who adores being onstage. She has regularly performed as a soloist for the Scottish Opera, the Manchester International Festival, the Edinburgh Fringe Festival, Théâtre du Châtelet in Paris, and the Metropolitan Opera House in New York. In 2023 Charlotte was awarded a National Lottery Project Grant from Arts Council England to produce and perform in her first opera for children called "Down the Rabbit Hole". This storybook opera inspired by "Alice's Adventures in Wonderland" is accessible to children across the hearing spectrum and toured 13 schools in Winsford, Surbiton and London. A Winner of the Pendine International "Voice of the Future" at the Llangollen Eisteddfod (2018) and First Prize in the 9th Odin International Music Competition (2022). Charlotte has kept a weekly blog since 2013, and you can follow her progression at www.charlottehoatherblog.com.

•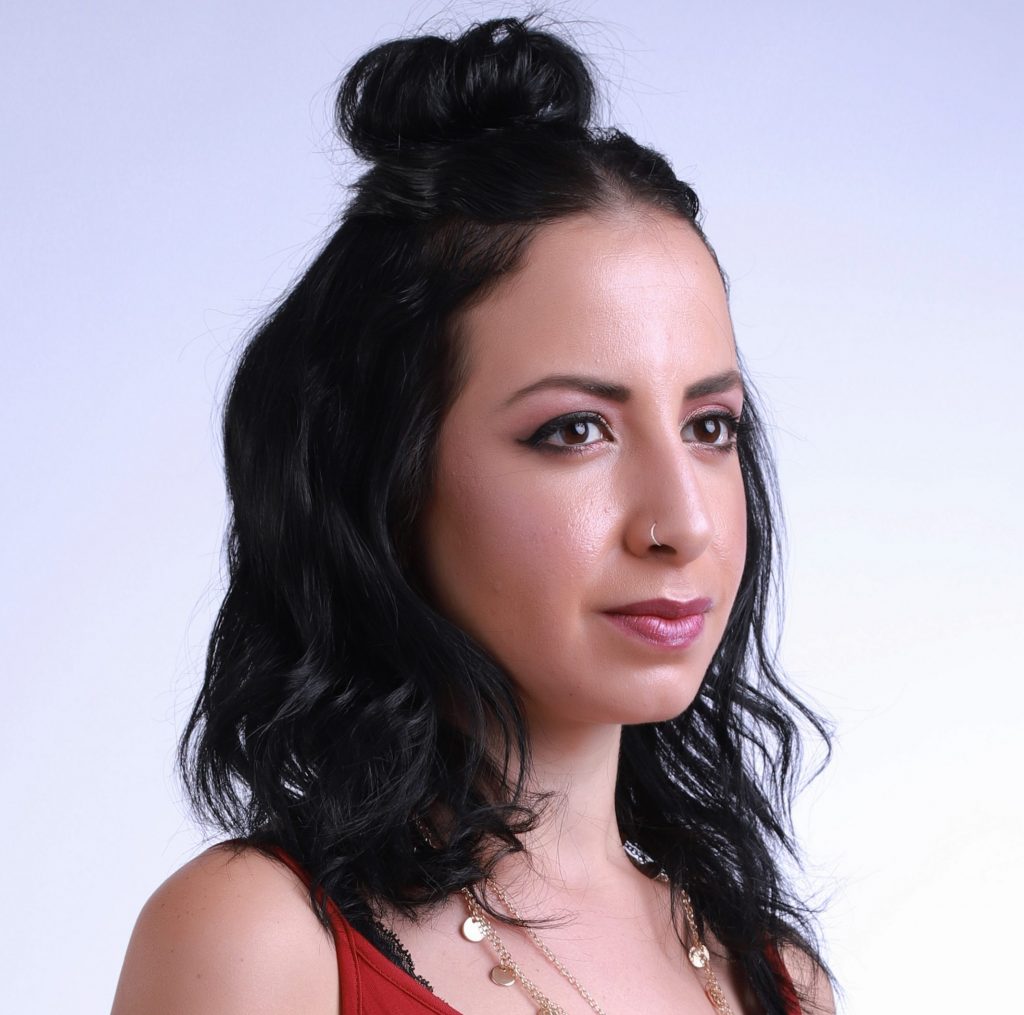 Hayat Selim, composer & singer-songwriter
Hayat Selim (b.1990) is an Egyptian London-based film composer, singer and songwriter. Hayat started her vocal journey in choir. In 2014 she completed a bachelor of science in digital media engineering and technology in Cairo in parallel with private studies in singing and composition. She worked in the Egyptian media industry and performance scene until 2017 when she moved from Cairo to London on a scholarship to do her masters in composition for screen at the Royal College of Music, London, graduating in 2019. Hayat's original song Mirage was nominated in the Best Song category of the Jerry Goldsmith Awards 2019 which opened doors in voice recording. In 2020 Hayat was commissioned by Dynamedion to be the singer and composer of Sonuscore and Steinberg's 'Ethnic Vocal Phrases' virtual instrument library and has sung on various video games and films since including Age of Empires IV (2021), Chivalry 2 (2022)and The Forgiven (2022). Hayat's orchestral EP song album Sweat On My Forehea' will be released in August 2023.

•